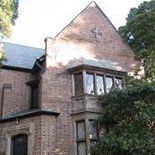 Church Divinity School of the Pacific
CDSP integrates scholarship, reflection and worship with the ministry of the Gospel of Jesus Christ. In our classrooms, in our communities, and in our partnership with the ecumenical and inter-religious Graduate Theological Union, we define and enrich our faith, and embrace the future.
... more info
Archived Events
Episcopal Relief and Develo...

Absalom Jones Commemoration...

Board Meeting Recap and Stu...