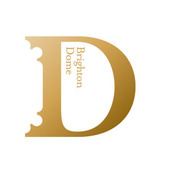 Brighton Festival, Brighton Dome
The south coast's premier, multi-arts venue Brighton Dome provides an extraordinary space in which to bring the arts alive. Each year, we present & produce over 600 events spanning music, theatre, dance, comedy, literature, spoken word, film, visual arts & more.
... more info
Following
This account is not following anything yet. To follow this user, click the follow button under their photo. To find accounts to follow visit to your homepage.