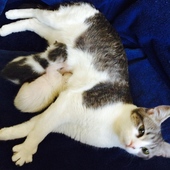 Foster Kitten City
After being introduced to Foster Dad John's Livestream of the Critter Room, I decided that I too could foster kittens. So I converted my home office into a kitten sanctuary and voila, I established Foster Kitten City.
... more info
Upcoming & Live Events
Princess Diana, William and...