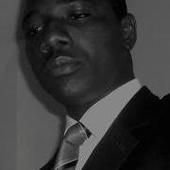 Cudjoe Ampofo Dennis
I am a missionary sent by my father Bishop Dag Heward-Mills from Lighthouse Chapel Int. I believe in Jesus Christ. And i believe He is the son of God. He did for my sin and I also believe that He resurrected the third day. I live this great Ministry and I am privilege to be a missionary.
... more info
Cudjoe Ampofo Dennis hasn't created any events. Follow Cudjoe Ampofo Dennis to be notified when they create a new event.