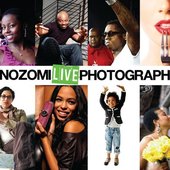 NOZOMI PHOTO CLASSES
NOZOMI LIVE PHOTOGRAPHY WORKSHOPS, is a year-round educational and inspirational resource for photographers. Each season photographers of every kind engage students by sparking their creativity and artistic imaginations.
... more info
NOZOMI PHOTO CLASSES hasn't created any events. Follow NOZOMI PHOTO CLASSES to be notified when they create a new event.