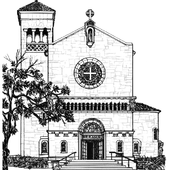 St. Monica Catholic Community
Live streaming of a vibrant Catholic Church in Santa Monica, California that offers many opportunities to enrich your spiritual life, serve those in need, educate your family and simply belong. Come join us in our mission: "To form loving disciples who will transform the world".
... more info
Following
This account is not following anything yet. To follow this user, click the follow button under their photo. To find accounts to follow visit to your homepage.