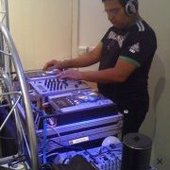 Mario Rogerio Brambila Silva
Mário Rogerio Brambila é engenheiro acústico, formado pela University of Rhode Islands – USA em 1998, posteriormente se formou também em economia pela Universidade estadual de londrina em 2002, ministrou cursos de Operador de áudio para igrejas na região sul do país aonde em parceria com as igrejas metodista, batista e catolica e outras denominações e tambem formou mais de 5 mil operadores de áudio nesta região.Atuou em dversas empresas de áudio profissional, aonde em, 1998 formou a MK Produções, aonde atuou no mercado de locação de equipamentos de som profissional, aonde também atuou como DJ, pois desde 1982 já atuava nesta profissão, com recursos próprios e desenvolvimento de métodos de estudos diretamente com os equipamentos, trabalha com uma linguagem simples e diretas, ministrando cursos com dedicação e empenho.Em 2003 retornou a São Paulo aonde a MK recebeu novos recursos e então passou-se a chamar MK Eventos e Produções, aonde ampliou a sua capacidade de locação, agregando também iluminação cênica e para eventos sociias, pista de dança e também em projetores e telões, prestando serviços para empresas no segmento de eventos sociais, corporativos, atuando diretamente com empresas nacionais, multinacionais, prefeituras, buffets, cerimonialistas e consumidores finais.
Links
... more info
Mario Rogerio Brambila Silva hasn't created any events. Follow Mario Rogerio Brambila Silva to be notified when they create a new event.