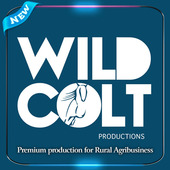 Wild Colt Productions
Wild Colt Productions is our multi media business. Our services include Videography, Webcasting, Commercial Promotional Videos and Event Photography. Our new website is coming soon with archived runs, human interest stories and all the best equine action from around the country.
... more info
Upcoming & Live Events
NCHA National Finals - Snaf...

Toowoomba Yearling & Broodm...

Limousin Australia National...
Archived Events
ALPA Young Auctioneers Nati...

2015 Wild West Cutters 13th...

2015 Landmark Classic Campd...